Let us introduce you to The Tipsy Biscuit in Elkhart, Indiana.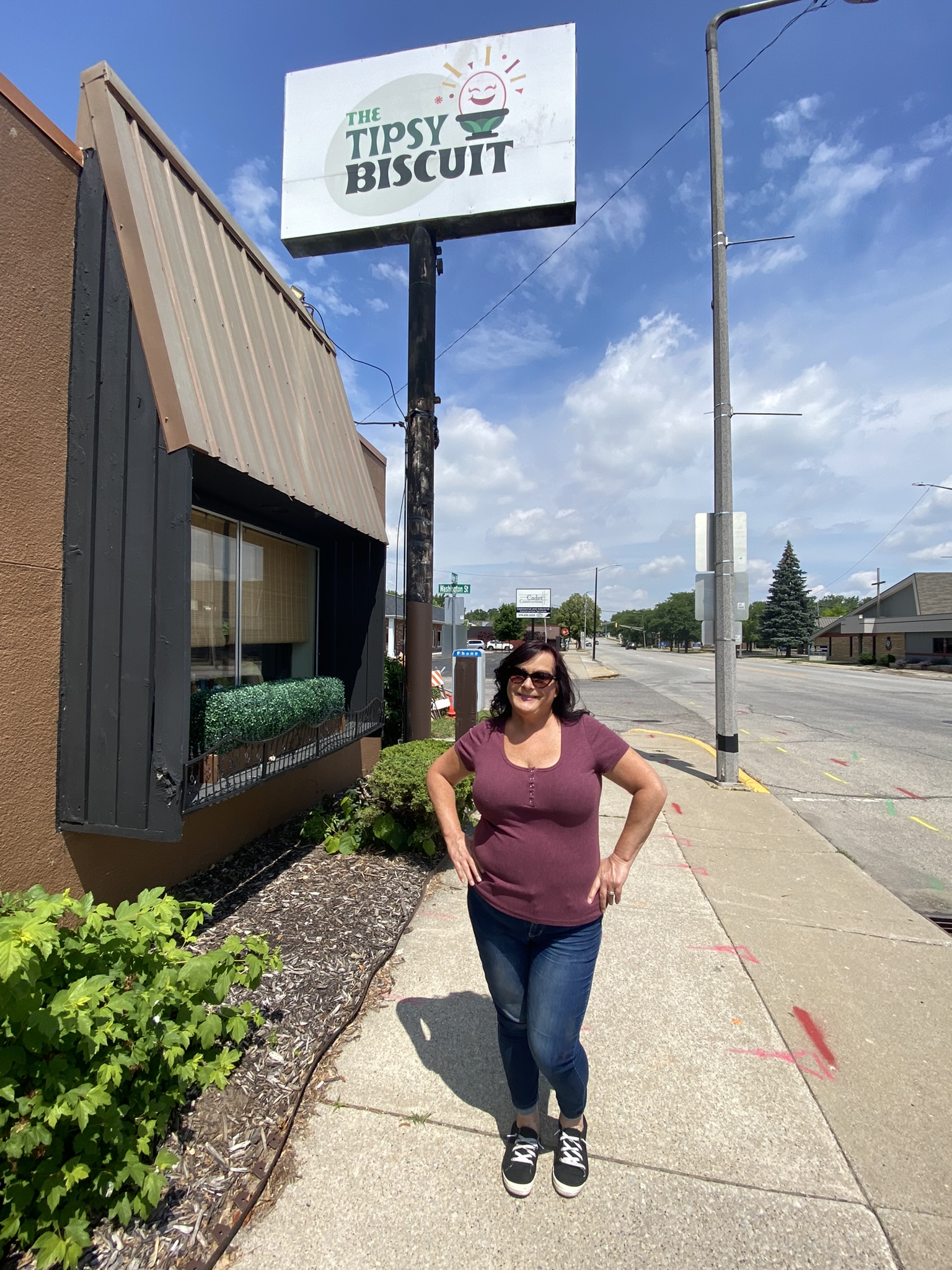 This place is only open Thursday thru Sunday, YES you read that correct, they are open only Thursdays, Fridays, Saturday and Sunday.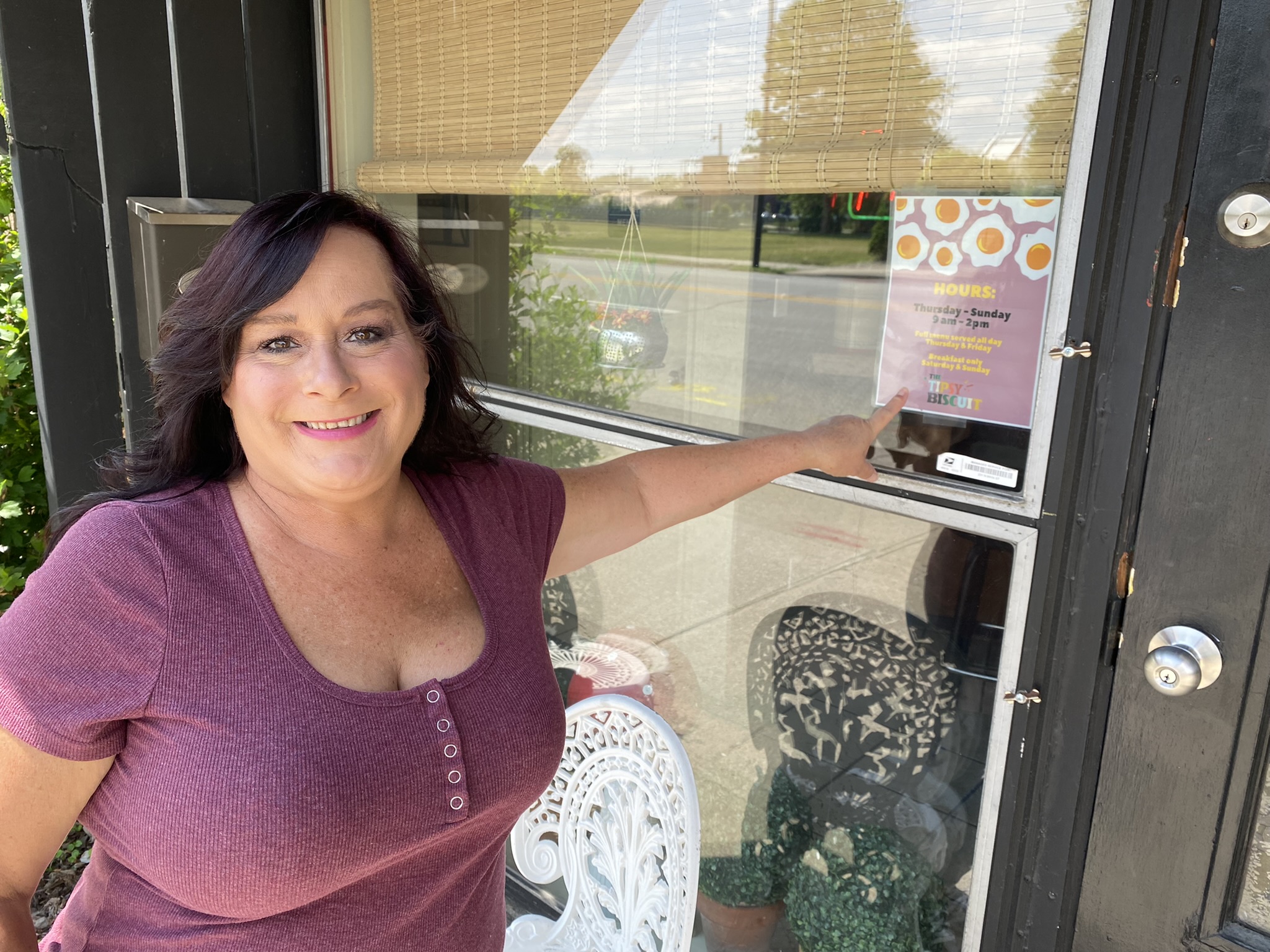 We have seen the place many times going through Elkhart and for whatever reason, we were always on the wrong day or time.   Today we decided to go and give them a try!  We pull into the parking lot and it's packed and thought, this is a good sign.   When we go inside, we do see a table open, but quickly found out that we did not have reservations.   So we put our name on the waiting list and we were told reservations first but it would be about 30 minutes.  Cool enough, we grab a menu and head to the car for air conditioning.  about 30 minutes go by and we get the call, they have a few seats at the counter.   No, we are looking for a dining experience so we wave off the counter and we are told we would be looking at another 30 minutes, being we are Biscuit lovers and wanting to try one we were good with the additional wait time as if it's quality it will pay off.
We take photos of the menu and are posting them here for you to see what they offer and it's way more then just biscuits.   Tom decided he wanted to sample and chose the Biscuit, gravy on the side, sausage, ham, two fried eggs over medium, home style potatoes and pancake.  Bunny opted for the Half order of biscuits and gravy, two eggs fried over medium and home style potatoes.  You could get tater tots as an alternate choice.
Sundays they only serve breakfast all day so we did not sample the lunch menu, but to be honest, we were looking for breakfast anyway so it all worked out.
The wait staff was excellent, and you could tell they were not there for a paycheck but they actually enjoyed working there and we met the owner who just happened to be sitting at the counter where we were offered our first choice of seating and we found out he was from the biscuit capital West Virginia (Our term not theirs)
So, we finish our mean, we will 100% return to Tipsy Biscuit again and we will bring friends.   the food was all cooked exactly like we would have expected and every bite was amazing.  when they brought the food, everything was on smaller plates and we did look at each other funny but after all said and done the portions were spot on, we ate everything except for 2 bites of what was left of the pancake.
We would suggest calling for reservations, especially on the weekends and you will be served faster.  With no reservations and we are pretty much carefree, the wait wasn't too long and they did get us a nice booth and always kept checking on us throughout our meal.
We only had water but we did see people with drinks that looked really good, so splurge and make your meal an experience.
Total price for everything was $27.00 plus tip, it was a great price for everything we received.